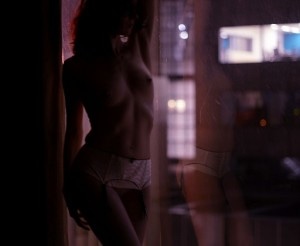 Photo courtesy of
Love Hate Sex Cake
Welcome to e[lust]
- The only place where the smartest and hottest sex bloggers are featured under one roof every month. Whether you're looking for sex journalism, erotic writing, relationship advice or kinky discussions it'll be here at e[lust]. Want to be included in e[lust] #50? Start with the newly updated
rules
, come back September 1st to submit something and subscribe to the
RSS feed
for updates!
~ This Month's Top Three Posts ~
A pill for that?
When I Get Annoyed, Shit Happens.
The Dildo Wars- Dildology & Doc Johnson
~ Featured Post (Molly's Picks) ~
Sense, Sensibility and Censorship
Triggers, Asses and Subby Places.
~ Readers Choice from Sexbytes ~
There is no Freedom Without Risk
All blogs that have a submission in this edition must re-post this digest from tip-to-toe on their blogs within 7 days. Re-posting the photo is optional and the use of the "read more…" tag is allowable after this point. Thank you, and enjoy!
Blogging
Decisions, Decisions....
Voyeurism Rant About Blogger/WordPress & Host
Thoughts & Advice on Kink & Fetish
FIFTY SHADES OF GREY IS OFFENSIVE
Beautiful Rope Work - Easier than you think
Kinky Assumptions
As I promised...a singletail video!
Bootblacking
Chronic Fatigue and BDSM
NSA BDSM: Failure and Success
Supporting your dominant's dominance
How to Get Your Boyfriend to Spank You
Sex News, Opinion, Interviews, Politics & Humor
Rabbit Vibrators: How to measure for fitting
Acting! Thank You!
TItty Fucking
What's Wrong With Sexy Scientists?
Erotic Non-Fiction
Keep Me Nasty
No Safewords
Being on the Ropes
The Lead Up
My Birthday Spankings#BirthdaySpankingsforRei
More Like An Earthquake
Lessons
Stag at a sex party
A Fan of Fans
Let the rain come
Gangbang Club
The Polka-Dot Dress
Dinner for Two
Erotic Fiction
The (Not So) Innocent
Master's Bad Day
When She Comes
Summer Storm
Lolita Twenty-Thirteen, Part Seven
Eight Ball
A Hole in the Pack
Thoughts & Advice on Sex & Relationships
He hears me.
Why Doesn't She Respond to Cunnilingus?
I Don't Rape.
5 Reasons Straight Men Fear MFM Threesomes
Cap D'Adge and swinging
Boys & Their Toys
Anal Sex is Motherf***ing Awesome
Words of Wisdom
Seeing Red