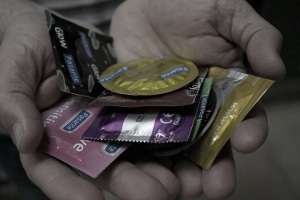 Photo courtesy of
Behind the Chintz Curtain
Welcome to e[lust]
- The only place where the smartest and hottest sex bloggers are featured under one roof every month. Whether you're looking for sex journalism, erotic writing, relationship advice or kinky discussions it'll be here at e[lust]. Want to be included in e[lust] #48? Start with the newly updated
rules
, come back July 1st to submit something and subscribe to the
RSS feed
for updates!
~ This Week's Top Three Posts ~
This Scene Called Life
I Don't Give A Fig
9 Reasons You SHOULD Have Sex on a First Date
~ Featured Posts (Molly's Picks) ~
Firm
East Side Exhibitionism
~ Readers Choice from Sexbytes ~
Threesomes: Being a Good Little Unicorn
All blogs that have a submission in this edition must re-post this digest from tip-to-toe on their blogs within 7 days. Re-posting the photo is optional and the use of the "read more…" tag is allowable after this point. Thank you, and enjoy!
Erotic Non-Fiction
Sexentric News and Public Cam-Sex Report
The Play's the Thing
Sadistic Bitch
It was a good night
Kink Chronicles - Panties
Quickie Afternoon Delight
"No, you don't!"
"Objectification" by Blacksilk
Best.Sex.Ever
So I Asked SilverHubby About Our Orgasms
For Pity's Sake, No
Like a Virgin
Three Ashes
His Princess and His Slut
I hope my neighbors got a show.
Poetry
Watching
I want to know You
Once Upon an 'O'
Thoughts & Advice on Sex & Relationships
Testosterone! Don't Leave Home Without it!
Why Modeling Is Poison
Should
On the swingset
Achievement Unlocked
How To Make A Woman Orgasm
Mutual Masturbation is Mother****ing Awesome!
The Wonder of Weddings
Introvert recovery
May is International Masturbation Month
Make love to yourself
Erotic Fiction
Fighting Spirit
Dinner is Served
Lolita Twenty-Thirteen, Part Five
Belle and Sandy
Babygirl Gets Caught
Writing about Writing
Beauty and the kebab
Sex News, Interviews, Politics & Humor
Return of the Vulcan Penis Problem
Masturbation Mishaps, Introduction
"For Novelty Use Only"
BDSM Lexicon Entry #24: Aftercare
Thoughts & Advice on Kink & Fetish
Mad Men: the dominance of Don Draper
Wicked Wednesday - Knowing When to Say No
Why Do I Like Being Owned?
The difference between BDSM & Abuse